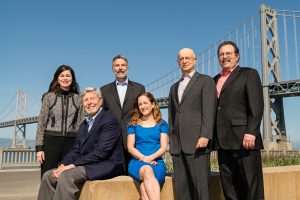 All six partners at RBGG, Sandy Rosen, Mike Bien, Ernie Galvan,  Gay Grunfeld, Lisa Ells, and Jeff Bornstein have once again been named to either the 2016 Northern California Super Lawyers or Rising Stars Lists.  Gay was also named as one of the Top 100 Lawyers and Top 50 Women Lawyers.  Sandy has made the Super Lawyers list for the last 13 years and Mike for the last 10.
Associates Ben Bien Kahn, Michael Nunez, Jennifer Stark, Krista Stone-Manista, Van Swearingen, and Jenny Yelin were selected to the 2016 Rising Stars list.
More information about all 12 lawyers on the Super Lawyers website here.